Piano / Keyboard
Is the instrument suitable for all ages?
---
The piano or keyboard is often chosen as a beginner instrument. I started learning the piano at the age of 4 and instantly took to it. I have also successfully taught learners as young as 3 - you just have to find a teacher with an approach geared towards this age group. I have also successfully taught many adult beginners or returners, with adults in their seventies enjoying the creativity and focus of lessons.
---
Should I buy or rent an instrument?
---
There are a number of options when it comes to acquiring an instrument: 1. You can buy a brand new instrument. This of course will be the more expensive option, but you will be getting a fantastic new instrument! Mark at 'The Piano Man' in Leeds ( www.thepianoman.ltd.co.uk) and Karen at 'The Music House' in Harrogate ( www.windstruments.co.uk) will help you make the right decision when looking at purchasing options. 2. You can look for a second hand instrument to buy. There are a number of second hand selling sites (Ebay, Gumtree, Shpock, local Facebook selling sites) where you can purchase an instrument. It is advisable to do your research when purchasing an instrument this way. Find out why they are selling the instrument and how often it has been tuned. Find out if it has been moved around a lot and where it has been stored. If electronic, is it in good working order? 3. You can hire an instrument for a trial period, with the option to buy. This is a great option if you don't want to commit to a new purchase before you've had a few months of lessons. There are plenty of hire to buy schemes around. I would recommend asking Karen at 'The Music House' in Harrogate ( www.windstruments.co.uk) or having a look online - simply type in 'Digital Piano Hire' or 'Piano Hire to Buy'.
---
How easy is it to learn?
---
The advantages are that you don't have to worry about trying to make a sound - all the keys are there in front of you to see. What makes learning the piano different (and perhaps more difficult) than some other instruments is that as you are reading two lines of music (staves) at once and playing with two hands, it often takes time to build up co-ordination and fluidity. I often tell students and parents that it usually takes longer to achieve the level of Grade 1 on piano than it does on other instruments.
---
Which makes are recommended?
---
When making the important decision of buying a piano/keyboard, you can't beat going into a music shop, speaking to an expert and trying out the pianos in real life. Makes I have tried and liked are: Yamaha, Kawaii, Roland, and Casio. If you want to shop online, then there are plenty of piano comparison and information sites to be found. I would strongly recommend buying a piano in person though, and from a reputable dealer. Visit my page about local music shops to find your nearest shop.
---
Are there different types and sizes of the instrument?
---
There are two main types of piano - acoustic and digital. Within this you will find options such as upright, grand and baby grand. Have a look over at 'The Piano Man' to find out about the differences between the acoustic and digital pianos - www.thepianoman.ltd.uk/upright-pianos For smaller digital keyboards I would recommend 'Gear4Music', 'The Production Room Leeds', 'The Music House Harrogate', 'Normans' and 'Music Room'. Look out for: At least 61 full-size keys, weighted if possible, and good quality speakers. Don't forget you will also need an adjustable keyboard stand and stool, and possibly a damper pedal.
---
What social opportunities are there when learning this instrument?
---
Although it is usually a solo instrument, the piano or keyboard can bring opportunities for playing with other musicians. You could form or join a rock or pop band with other members, such as guitarists, drummers and vocalists. You may join with other solo musicians to accompany their playing or singing. There are opportunities to play pianos in orchestras and jazz groups. Check out this video of renowned jazz pianists for some inspiration: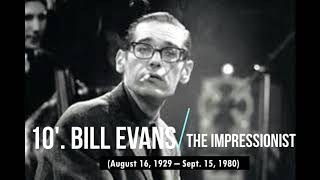 ---
---