Trumpet / Cornet / Other Brass
Which brass instrument is suitable for beginners?
---
The trumpet and cornet are often chosen as beginner brass instruments, and I have known children as young as 6 successfully begin on these instruments. The cornet is slightly smaller and lighter to hold up than the trumpet. The larger brass instruments require a larger lung capacity and are heavier to hold up, so probably more suited to children aged 8 onwards. It really does depend on the individual child - their size, their attitude toward learning and their determination. The best thing would be to speak to a brass teacher about the different options, and know that if you start on a cornet or trumpet at a young age, you should be able to progress onto the larger brass instruments if you so wish.
---
Should I buy or rent a brass instrument?
---
There are a number of options when it comes to acquiring an instrument: 1. You can buy a brand new instrument. This of course will be the more expensive option, but you will be getting a fantastic new instrument! Karen at 'The Music House' in Harrogate ( www.windstruments.co.uk) will help you make the right decision when looking at purchasing options. If you're in Leeds, I'd suggest 'All Brass And Woodwind' ( www.allbrassandwoodwind.co.uk) on York Street near the West Yorkshire Playhouse. 2. You can look for a second hand instrument to buy. There are a number of second hand selling sites (Ebay, Gumtree, Shpock, local Facebook selling sites) where you can purchase an instrument. It is advisable to do your research when purchasing an instrument this way. Find out why they are selling the instrument and ask for the model number. Look this up online and ask your teacher if it is a good buy - even better if you can take them to have a look at it first. Be very careful of anything being imported from abroad, much better to buy local, especially if you have the chance to see before you buy. 3. You can hire an instrument for a trial period, with the option to buy. This is a great option if you don't want to commit to a new purchase before you've had a few months of lessons. There are plenty of hire to buy schemes around. I would recommend asking Karen at 'The Music House' in Harrogate ( www.windstruments.co.uk) or having a look online - simply type in 'Trumpet Hire to Buy', 'Trombone Hire Scheme', etc.
---
What might I find difficult about learning a brass instrument?
---
You will need to spend a lot of time developing your embouchure (mouth, lips, jaw and tongue position) when playing a brass instrument. Your lips will feel strange when you first begin, as you develop the correct positions. Most brass instruments employ the valve system, where players change notes by using different combinations of valves and breath control. The trombone offers a different challenge in that it uses a slide, and the player needs to develop their musical ear to help them choose the correct notes and stay in tune. Often, the French Horn is cited as a particularly challenging brass instrument to learn. The horn requires a good musical ear as the margin for error on notes is so small. It is also a physically demanding instrument to play, requiring a good lung capacity.
---
Which brands are recommended?
---
When making the important decision of buying a brass instrument, you can't beat going into a music shop, speaking to an expert and trying out the instruments in real life. Some recommended brands are Yamaha, Bach, Conn, King, Besson, Gerhard Baier, Accent, Courtois, Kanstul, Miraphone and Wilson. If you want to shop online, then there are plenty of instrument comparison and information sites to be found. I would strongly recommend buying an instrument in person though, and from a reputable dealer.
---
What social opportunities are there when learning this instrument?
---
Social opportunities abound for brass players! Here are some of the music groups you could join: Brass bands Wind bands Jazz bands / Big bands Orchestras Brass Quintets Pop/Rock bands In Yorkshire we are lucky enough to have a fantastic Brass Band culture. Simply ask your teacher or visit http://my-yorkshire.co.uk/organisations/brass-bands.html to find your local bands. Most brass bands have a training band for beginners and are very welcoming to new members. The wonderful 'Brassed Off' featuring The Grimethorpe Colliery Band.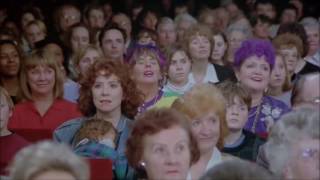 ---
---